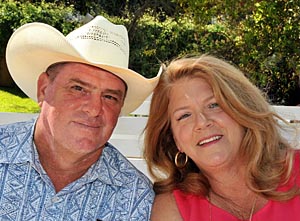 Linda is the owner of Doyle Electric. Linda previously worked for Travis County as a District Court Reporter for 31 years before retiring and starting Doyle Electric with her husband Tommy, and son Dustin in 2016. Linda oversees the day to day financial operations and plays a key role in assuring that each department of Doyle Electric can effectively and efficiently perform their tasks. Linda's dedication, drive and integrity, as well as her ability to make every employee feel like family, have been key to Doyle Electric's success. Linda's outside interests involve spending time with her grandchildren, gardening, visiting Ruidoso, and enjoying the great outdoors.
Tommy is the President of Doyle Electric and Master Electrician. Tommy has been in the electrical industry for more than 40 years. Prior to starting Doyle Electric with Linda and Dustin, Tommy was Vice President of Manpower for a large electrical contractor based out of Austin. Tommy's experience over the past 40 years has resulted in him being not only a highly respected electrician, but a mentor, and leader. He has built a reputation of honesty, fairness and always delivering on a project as promised to each of our customers. His honesty, integrity and unbelievable work ethic has allowed Doyle Electric the ability to thrive in many different aspects of the electrical industry. Most of all Tommy is thankful for his wife Linda and his son Dustin who helped him start a family business that has grown rapidly due to Doyle Electric's reputation, great employees and repeat customers, he looks forward to many successful years to come. Aside from work, Tommy enjoys his grandchildren, visiting Ruidoso, barbecuing and being outdoors.
Dustin is the Vice President of Doyle Electric and the older son of Tommy and Linda. Dustin has more than 22 years of experience in the electrical industry. A graduate from Texas State with a B.S. in Business management, Dustin Oversees every department of Doyle Electric. Dustin began in the field as a laborer in high school, then after graduating college obtained a project management role. Managing multiple multi-million-dollar projects, his success in completing projects on time and on budget earned Dustin the position of Division Manager for one of the largest electrical contractors in the nation. Dustin is also a founding member of Doyle Electric and his experience in business management, economics, and business development have been vital in growing Doyle Electric to what it is today. Dustin spends his off time enjoying the outdoors with his family and friends, coaching youth sports, and participating local committees and fundraisers around the hill country.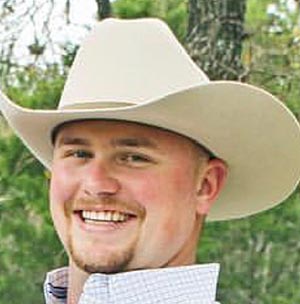 Derek is the Preconstruction services manager for Doyle Electric and youngest son of Tommy and Linda. Derek has over 16 years of experience in the electrical industry. A graduate from Tarleton State with a B.S. in business economics, Derek oversees business development of new customers, project estimating, bid proposals and contract awards. Derek began in the field as a laborer in high school, then after graduating college went to work for a public owned utility providing power to Austin and gaining experience on the primary power side of the industry. Derek's ability to adapt and learn the constantly changing variables of the industry allowed him the opportunity for a purchasing position, then an estimating position where he became chief estimator before the age of 30. His experience in estimating a multitude of projects, and his uncanny ability to strike up conversation with any stranger ensures Doyle Electric continues to gain new clients and has a steady backlog of work for years to come. Outside of work Derek enjoys spending time with his family, the outdoors, Cooking and golfing.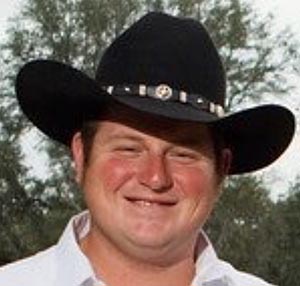 Jason is the general superintendent of Doyle Electric and nephew of Tommy and Linda. Jason has 12 years of experience in the electrical industry and is a graduate of the IBEW apprenticeship program. Jason began his career as an apprentice and quickly climbed to the rank Foreman at a young age. Jason holds a journeyman license and does plan to take his master license test in the coming months. Jason not only manages our industrial division, but also the day to day operations of manpower and scheduling ensuring each project is staffed accordingly. Jason is also a controls expert and gained most of his controls experience working in the water/ wastewater division of the industry. Jason's work ethic, dedication to customers, problem solving abilities and craftsmanship not only make him a great leader and mentor to our employees, but a crucial component of Doyle Electric's success in the field. Jason's hobbies include spending time with family, the great outdoors, and working on cars.